Need QuickBooks Help?
Are you having a challenge with your QuickBooks data or file?
Is your company outgrowing your current bookkeeping solution?
Do you need to get better business reports, a new feature, or more streamlined processes in your accounting system?
Do you need a QuickBooks resource you can call when you have a QuickBooks question or when things go wrong?
If you said yes to any of the questions above, then you're in the right place to find QuickBooks help right here.  You're not alone; we have many clients who come to us with these exact questions every day.
QuickBooks Expertise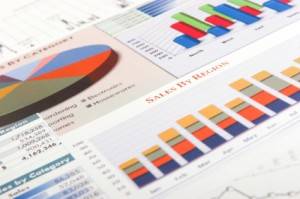 As a small business owner, we know you're busy wearing many hats just keeping your business running.  Your time is best spent running your business and not on bookkeeping, QuickBooks, your taxes, or other accounting functions.
That's where we can save you literally dozens, if not hundreds, of hours of learning curves.  We spend all year long on QuickBooks products in a wide variety of companies and industries, so it's highly likely we can quickly help you find solutions to your QuickBooks questions, issues, and challenges.
QuickBooks Services
With more than 30 years of accounting and small business experience, we offer QuickBooks and bookkeeping services for small businesses.
Our team holds the Certified QuickBooks ProAdvisor and Advanced Certified QuickBooks ProAdvisor designations, which means we stay current on the latest QuickBooks products, features, and versions.  The extra time we spend getting training, going to conferences, and earning certifications allows us to serve you better and to be able to suggest accounting and QuickBooks tips, solutions, and perhaps even software products that will help your company run smoother.
Complimentary QuickBooks Session
We'd love to find out more about your business and how we can help you with your QuickBooks needs.
Call us at 707-845-1102 or email us at Cindy@learn2soar.com to set up your no-cost, no-obligation 30-minute QuickBooks needs assessment.
Are you a small business…
..that doesn't see the need for an accounting program like QuickBooks but still would like to track your clients, create invoices, etc., along with the help of accounting professionals like Learn2Soar Consulting? Well you've come to the right place. Check out our FreshBooks page here.
Do you have a website? Do you need one?
Is the website you have out of control?
Are you paying too much for hosting, SEO and development?
Is your web host backing up your website?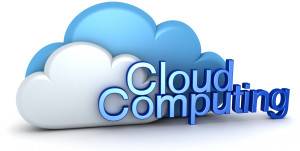 If you're asking these or other website related questions, let the experts at Learn2Soar Consulting help you with your website needs. We offer:
Hosting (this is where your website actually lives on the internet.) Our rates are LOW!
Website Development: PHP, Drupal, XML, CSS and other modalities. E-Commerce is our specialty!
Website Marketing: We make your company VISIBLE on the internet.
SEO: Search Engine Optimization. We make sure that Google, Yahoo, Bing and other search engines can find your website and search it correctly.
Graphic Design: Logos, Corporate identity packages (business card/letterhead, etc.)
Website/Accounting integration
Computer Hardware: Custom laptops & Desktops, Specialty Scanners, Printers and media solutions.
For answers to your website related or technical questions, contact Jeff: CTO@learn2soar.com or call us.