Meet our team members
---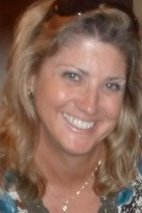 Cindy Miller is Founder and CEO of Learn2Soar Consulting, a virtual bookkeeping, payroll, and CFO Services Company. For 25 years, Cindy has been helping individuals, small to medium size businesses, and non-profit organizations achieve their financial and business goals by providing a full range of professional and confidential accounting services; including payroll and HR Consulting, as well as QuickBooks consulting and training – in a style tailored to the individuals she serves. Cindy holds a special expertise and passion for working with business owners and nonprofit organizations who want to incorporate technology into their working style. "The immediate benefit to you is anywhere, anytime access to your up-to-date financial information and business documents." she says. If you desire greater personal freedom, and reduced stress levels, you are in the right place! Secure access to your information anywhere, anytime, allows you to make informed business decisions 'on the go' using your Smartphone, tablet or laptop computer. In addition, incorporating 'green' strategies which boast bank level security enhances the credibility and goodwill of your business. You can rest assured that her business goals include saving you time and money. Cindy is an Intuit Certified Pro Advisor and first earned the designation in 1998. She's also a Bill.com Expert and her firm is Bill.com Certified. For five years, she served as CFO of Quest for Excellence, a California nonprofit. Far more than a competent QuickBooks bookkeeper, Cindy is well-versed in human resources consulting, management consulting, fraud controls, cash forecasting, and strategic planning and loves providing these services to her clients. Cindy serves clients in health care, insurance, automotive, construction, services, nonprofit, retail, and broadcasting. Cindy has a love of travel and is a committed life-long learner who believes that more than head knowledge is required for success. "Wisdom', she states, 'comes through observation and experience'". When Cindy is not working, she is reading, dancing with her two grandchildren, or out performing her volunteer ministry.
---
Lindsey Smith, Accounting Professional, Intuit ProAdvisor. Lindsey is a consummate professional and a diligent accountant. Skilled in both bookkeeping and tax preperation, Lindsey brings a lot of talent to Learn2Soar Consulting. More on Lindsey to come!
---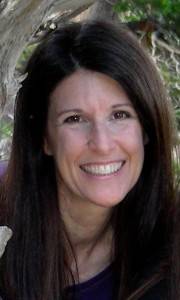 Laura Bartolome, Accounting Professional, QuickBooks and Payroll Specialist. Laura has over 30 years of experience in accounting.  Prior to establishing herself as a bookkeeper she worked for a national bank, processing transactions, in the proof department and then as bank teller.  This banking experience gave her a good foundation for enhancing her bookkeeping skills. Interacting with people is what she enjoys most in her life.  So she makes it her aim to get to know the business owners and their staff.  Taking time to learn about their businesses and communicating with them, as to how she can better assist them.  This involves understanding what their short and long-term goals are.  In this way she has been able to provide the necessary accounting data, and moral support to ensure that their vision becomes a reality.  As she carefully listens to their ideas, she draws on her years of experience, to share thoughts and ideas, with the business owner, and that in turn enables them to make the best decisions possible. She's always said, "The main reason I enjoy accounting, is because it allows me to give support to business owners, so they can focus on what the enjoy doing in their business and soar! Anything that will help others to learn and grow in a positive direction is what she encourages.  In fact, she has taken up learning both Mandarin and Cantonese languages to help herself and others to accomplish this.  Her goal is to someday live abroad & help others to improve in the quality of their lives and give them hope.  She looks forward to meeting new people and exploring this amazing planet we live on.  The virtual aspect of Learn2Soar Consulting and the remarkable cooperation of its staff will help to make this dream possible!
---
---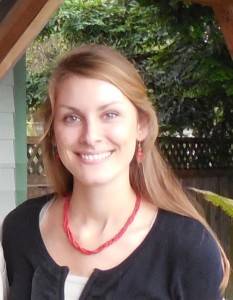 Kristen Sattel, Accounting Professional,  has been serving as assistant to the founder of Learn2Soar Consulting for the past 5 years. Coming into the business new to the accounting field, she has gained experience by drawing on the expertise of her colleagues and by working directly with Cindy and clients of various companies. Utilizing skills learned from finance and accounting services, along with organizational, communication, and computer skills, allows her to best meet our clients needs. She enjoys being able to learn about new technology and along with techniques that allow her become more proficient in the accounting field. Love of learning and helping others has led her to Costa Rica where she currently resides, spending her time aside from work volunteering with local deaf communities. Kristen earned her degree in Humanities – Language & Communication which suits her skills both in business and personally.
---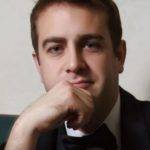 Jared Williams, Intuit ProAdvisor, Accounting Specialist. A seasoned, gentle man, Jared brings a lot of experience to Learn2Soar Consulting. More on Jared to come!